Malcolm Construction expands attachment offering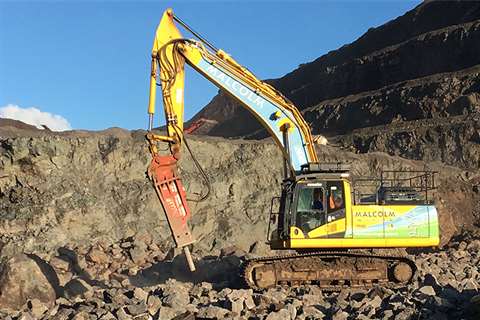 United Kingdom-based company Malcolm Construction has invested in over 30 attachments for its plant hire division.
The company has ordered over 30 quick couplers and heavy-duty excavator bucket attachments from specialist manufacturer Miller UK.
A subsidiary of Malcolm Group, Malcolm Construction said the attachments are being added to its hire division's portfolio for use with a range of new 1.5 to 22 t excavators. The division began a replacement programme in August of this year.
Darren Gilmour, director of plant said: "One of the core reasons we use Miller products is because of the increased safety and reliability. This year Malcolm Plant have purchased Miller full Hardox 450 buckets for a number of their excavators from 14 t and above with ESCO hardware. We have been using Hardox buckets for the last three to four years and have seen less repair costs and wear on buckets."
James Ross, business development director at Miller UK, said: "We are delighted to supply our products to Malcolm Plant. They are building their business on values that we hold dear - quality, reliability and customer satisfaction. This is an exciting time to be working closely with such a fast moving group and we look forward to helping them meet their significant growth objectives."