Mammoet CEO to open CATME conference
By Alex Dahm15 January 2020
ICST is pleased to announce Paul van Gelder, Mammoet CEO, as the keynote speaker at the third Cranes and Transport Middle East (CATME) conference.
Van Gelder will open the third CATME on 7 October, at the Waldorf Astoria Dubai Palm Jumeirah hotel in Dubai, United Arab Emirates. It is the same prestigious venue as the last CATME, in 2018 and attended by hundreds of crane and transport industry professionals from the region and further afield.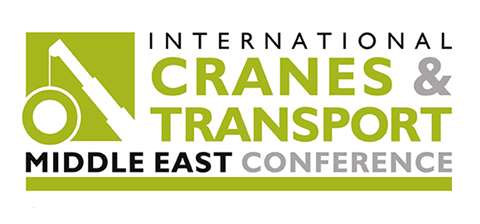 CATME is an essential learning and networking event for anyone working in the region's crane and specialized transport sector. Topics at the 2020 event will include improving health and safety in lifting and transport applications, productivity and fleet management, best practice and case studies from around the world.
Mammoet has recently further consolidated its position as the world's largest crane and transport company with its acquisition of fellow global specialist ALE. Van Gelder took the job in October 2017, after which a new board was appointed and a new strategy for future development has since been rolled out and implemented.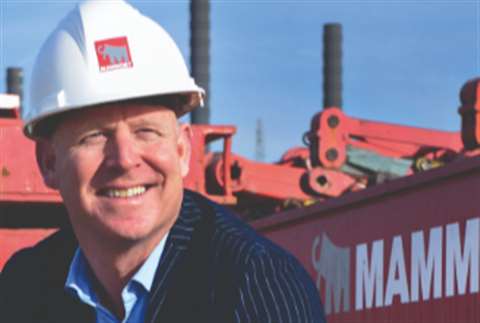 Following a distinguished career in the Dutch Navy, van Gelder returned to the civilian world in 2004. After a couple of years in the aviation industry he joined BP in the Netherlands as a maintenance manager. Soon after he was made project director and, at the end of 2007, he became managing director.
In 2010 van Gelder changed jobs again to become CEO of the national grid company in the Netherlands. After three years he left to troubleshoot a company in distress. A couple of years later he was approached by SHV, Mammoet's parent company, where he joined the board of sister company Eriks. In 2017 SHV asked him to join Mammoet.
For more details on CATME 2020 see: www.khl-catme.com and for more on all KHL events click the events tab at: www.khl.com
To propose a presentation, contact:
Alex Dahm, editor, International Cranes and Specialized Transport
Tel: +44 (0)1892 786206
E-mail: alex.dahm@khl.com
or
Murray Pollok, events director, KHL Group
Tel: +44 (0)1505 850043
E-mail: murray.pollok@khl.com
For delegate booking:
Julia Bossie
Tel: +44 (0)1892 786204
E-mail: Julia.bossie@khl.com
For sponsorship:
Mike Posener
Tel: +353 86 043 1219
E-mail: mike.posener@khl.com
or
Matt Burk
Tel: +1 312 496 3314
E-mail: matt.burk@khl.com