Mammoet completes in Calgary
By Alex Dahm20 April 2020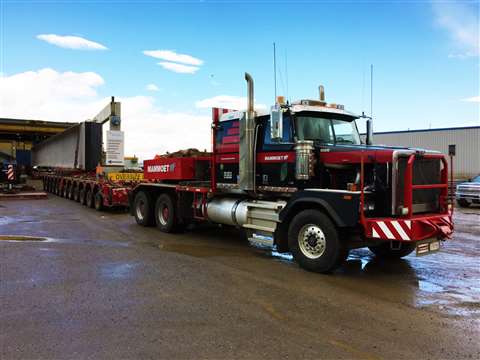 International specialist Mammoet has completed its heavy lift and transport work on the Southwest Calgary Ring Road (SWCRR) project in Calgary, Canada.
The SWCRR road improvement and traffic congestion reduction scheme began in 2017. Mammoet was contracted by KGL Contractors Partnership, a joint-venture partnership between Kiewit, Graham and Ledcor. It helped build 45 bridge structures on the southwest section of the ring road. Cranes and transport equipment were needed to move more than 1,000 girders before lifting them into place, the company said.
Cranes up to 500 tonnes capacity were needed to install the bridge beams. The largest beams weighed 156 tonnes and were 60 metres long. Mammoet transported and installed 20 units this size.
A challenge was working through two winters of unpredictable and cold weather but Mammoet said it concluded its scope of work on schedule. That section of the road is due to open to traffic in 2021.
Commenting on the work Gustavo Carnelli Mariotto Ferreira, Mammoet manager of transport and projects, said, "The Calgary Ring Road was a challenging project due to its large volumes and somewhat recurrent changes. By coming together as a team, we were able to adapt to various new oversized requirements and reduce external costs. These smart solutions also allowed us to meet the client's deadlines and assist in changing Calgary`s landscape."