Mammoet Germany wins BSK award
By Leila Steed28 October 2019
Mammoet Germany has won the 2019 Federal Specialist Group for Heavy Transport and Crane Work (BSK) award for best Crane Work of the Year.
The BSK Awards, which recognise best performance in the heavy transport, crane work and assembly sectors, are judged by a jury of experts.
Mammoet was awarded the prize for its work on the installation of a maritime crane. The heavy lift specialist installed the land-based TCC 78000, a heavy-duty gantry crane, at a Liebherr plant in Rostock, Germany.
Mammoet used a tandem and three-cranes solution to lift the component parts – weighing up to 430 tonnes – 105 metres into the air. The company carried out the lifts using its Liebherr LTM 11200 with its Liebherr LG 1750.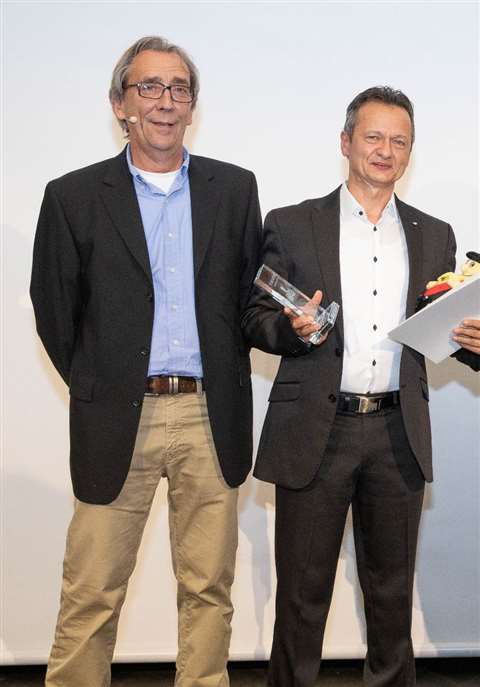 Criteria for the BSK award included the planning of the lifts, as well as the safe and timely execution of the project.
Gernot Öder, Mammoet Germany's manager for crane and transport projects, said, "We are very proud to have been part of the TCC 78000 installation team and to have supported the challenging installation with our engineering knowledge and smart heavy lifting solutions.
For our entire team, the award is a confirmation of our outstanding performance and continues to motivate us to continuously develop the best solution for our customers."