Mammoet module integration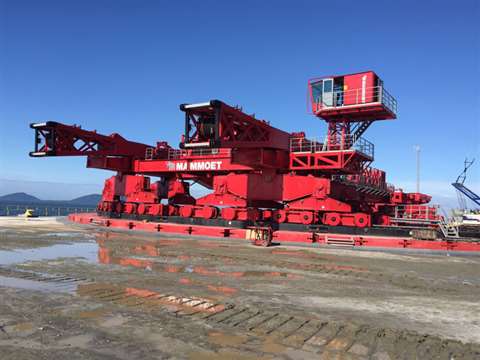 International heavy lifting and transport specialist Mammoet is preparing for a project to lift modules onto the P-76 FPSO (floating production, storage and offloading) vessel hull in Brazil.
Mammoet will use one of its 5,000 tonne capacity PTC 200-DS super heavy lift lattice boom cranes. It was mobilised from the USA six weeks after signing the contract, Mammoet said.
Working for Consortium CTTP76 in Pontal do Parana, Mammoet will weigh, transport and lift 20 modules, the heaviest of which weighs nearly 2,000 tonnes. All of them are in the Unidade Offshore Techint integration yard awaiting arrival of the hull from the Enseada Inhauma shipyard in Rio de Janeiro.
The module integration will be completed in 2016.