Mammoet opens Hamburg office
By Christian Shelton27 November 2018
Dutch heavy lift specialist Mammoet is opening a new office in Hamburg. The company says this is part of its growth strategy and that the new location will allow it to expand and improve its offerings to the North German market. The new office will service a range of sectors, including: ports and shipyards; chemical plants; decommissioning of nuclear facilities; onshore and offshore wind farms; as well as civil construction.
"In order to recognise and implement our customers' constantly growing requirements in the shipping and offshore wind sectors, it is important for us to be present in the field in Northern Germany," explains René Biernacki, commercial manager at Mammoet Germany. "The Hamburg location will also give us optimal market penetration and cultivation in the local petrochemical market, with a stronger focus on the increasing challenges of the global logistics industry."
The new facility is located at Heidenkampsweg 73 in 20097 Hamburg. The opening ceremony will take place on 13 December, 2018.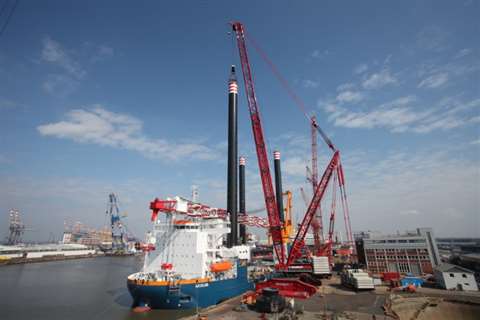 Mammoet says the new office will help it expand and improve its offerings to the North German market