Management changes at Cramo
By Thomas Allen02 April 2019
Two members of Cramo's management team are leaving the company: Peter Bäckström, Executive Vice President, Scandinavia, and Managing Director, Cramo AB; and Mattias Rådström, Senior Vice President, Communications, Marketing and Investor Relations.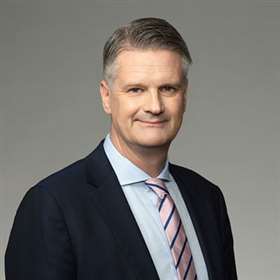 Bäckström has been on Cramo's management team since 2017, and Rådström since 2016.
Joakim Schedvins, who is currently Head of Finance at Cramo AB, has been appointed as acting head of Equipment Rental Scandinavia until a permanent replacement is found. Before starting work at Cramo AB as Financial Director in 2018, Schedvins worked in several different companies as Chief Financial Officer (CFO) and he also has a background in management consulting.
Leif Gustafsson, President and CEO of Cramo Group, said, "Mr Schedvins has fast learned our business and our Shape and Share strategy. I am very satisfied that Mr Schedvins will be acting as head of our Equipment Rental business in Scandinavia."
Going forwards, Aku Rumpunen, CFO of Cramo Group, will be responsible for the company's Investor Relations duties.