Manitou appoints global sales and marketing VP
By Euan Youdale26 October 2016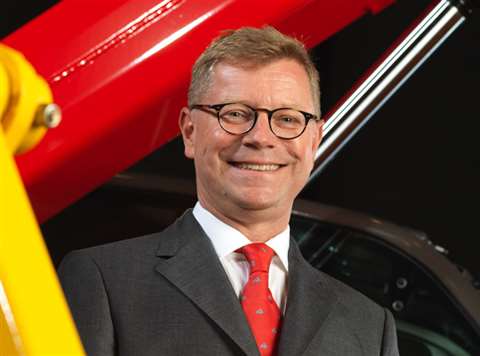 The Manitou group has appointed Laurent Bonnaure as executive vice president global sales & marketing and member of the executive committee.
Responsible for the group's worldwide sales and marketing strategy, he will be overseeing all of the Manitou group distribution subsidiaries as well as the global sales and marketing teams and will manage the global dealer network.
Mr Bonnaure will continue the developments started under the responsibility of François-Frédéric Piffard, who will remain head of sales and marketing until the end of 2016.
He has held numerous senior management positions in the US, the UK and France, spending 11 years at the Elis Group before taking on the role of deputy managing director and board member of the Fraikin Group for eight years. There, he also held the positions of executive vice president international, chief operating officer and more recently chief executive development officer.
"Continuing to strengthen our global leadership and constantly improving our customers' satisfaction are the main challenges for the coming years. Building on the remarkable work of François-Frédéric Piffard, I will be concentrating my efforts to accelerate Manitou's development and taking on these new challenges, alongside our teams and our entire network", said Laurent Bonnaure.