Manitou expands into Brazil
By Juliana De Andrade22 June 2016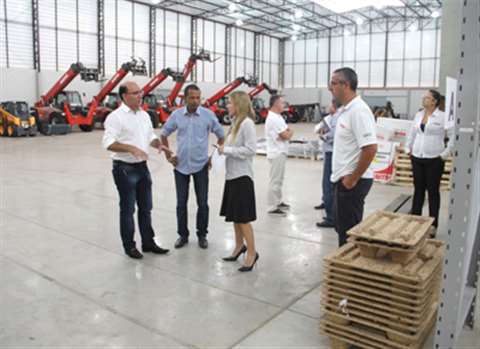 Manitou has announced it will open a new manufacturing facility in Brazil. It will be located in Vinhedo, in the state of São Paulo, with an inauguration set for August.
The French manufacturer hopes to improve its telehandler market share in Latin America.
Marcelo Bracco, LATAM sales manager for Manitou, says the new facility is flexible and can be adapted to different levels of demand. "We are beginning slowly, since that is the pace of our market now. However, we will be prepared for a rapid growth when demand picks up."
The majority of components will come from national providers and benefit from Finame approval by state-owned bank BNDES. This means Manitou will enjoy favourable credit conditions for buyers of equipment with the Finame seal.
Manitou has high expectations for a recovery in Brazil. Work on the Vinhedo plant began in 2014 and despite the recession in 2015, Manitou did not cancel the plan. "We are aware that Latin America as a whole lives in difficult times now but we believe in an upturn soon. We clearly want to be ready for this," adds Mr Bracco.
The Vinhedo plant will serve Brazil and other markets in the region. However, initial levels of production will be low, with increases depending on market developments.