Manulift snags exclusive telehandler agreement
By Lindsey Anderson06 May 2009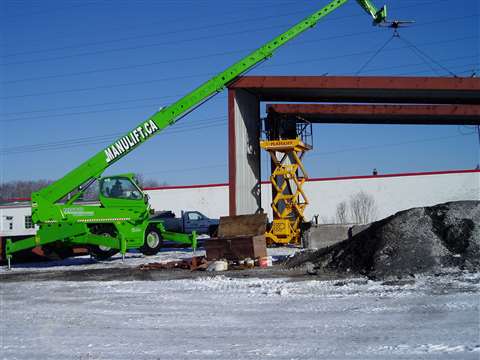 Manulift, a Canadian importer of Merlo telehandlers, has inked an exclusive deal with Mazergroup to distribute Merlo products in Manitoba, Canada. Mazergroup currently is a New Holland dealer but has expanded its fleet to include the entire Merlo range of 72 models.
"Mazergroup is a family business like Manulift," said David Latour, Manulift sales manager. "There is a new dynamic generation with growth ideas that will work through the Merlo range. We are therefore very happy to conclude this contract. We foresee a very good future in Manitoba with this deal for the Merlo brand and a good business relationship."
Manulift is currently looking to expand its dealer network from the east coast of Canada to the west coast by signing new dealer agreements in the coming year. The company has established a start-up plan that follows a 90-day period of training, tools and familiarization for the parts, sales and mechanics departments of Manulift dealers. After the 90-day period, new dealers will operate Merlo and autonomously with Manulift.
A range of models will soon be delivered to Mazergroup, including rotating and panoramic telehandlers.