Mardian Equipment named Magni dealer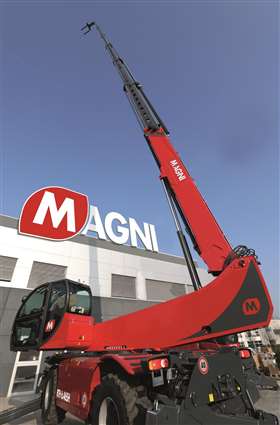 Magni America LLC has named Mardian Equipment Co. as a Magni dealer for the state of Arizona.
Under the renewed partnership, Mardian will offer the full line of Magni telehandlers, including 15 rotating units with lift heights between 57 and 167 feet, and eight of Magni's heavy lift telehandlers that offer capacities between 22,000 and 110,000 pounds.
The models are available for both rent and purchase.
Joe Leinwol, vice president of sales at Magni said, "Magni is very excited to continue its relationship with Mardian Equipment Co. Mardian's deep commitment to customer satisfaction is the cornerstone of Magni's philosophy."
Mardian Equipment has been serving the Southwest market since 1956. The company provides new and used sales, rentals, repair service and sales of parts and rigging for cranes, concrete pumps, forklifts and excavators throughout Arizona, California, Nevada, Utah and the Pacific.