Marketing for rental businesses
The word strategy is one of those overused business words that if you were to play 'corporate bingo' at your next business planning meeting then you would very quickly be metaphorically on your feet shouting 'house'.
That is not to say it is a critically important word, but that it does perhaps mean different things to different people at the same time – all of whom may actually be right.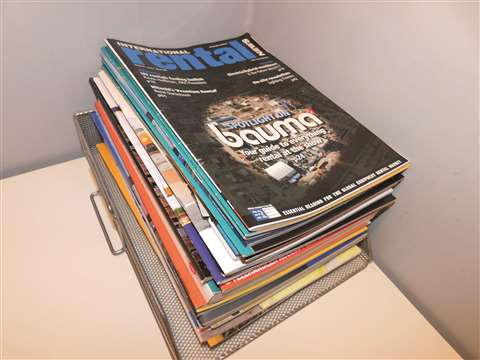 So as we look ahead to 2020, a new calendar year, rental companies around the world will be assessing and readying themselves to execute their marketing strategies.
Initially, we will cover rental companies with a marketing function. Later in the piece, there is a section on practical advice about how SME (small- to medium-sized enterprise) rental companies can ensure they are maximising presence, proposition and position.
For rental marketing teams, just reminding yourself of what your company's goals and targets are, and how you are going to best achieve them, is the most succinct way of focusing on the strategic end game.
As an advocate of keeping it simple, the very best plans need to be both memorable and measurable. Why not take an alliterative approach by setting out your headline objectives? For example: Coverage, Contact and Conversion enables a clear understanding of what needs to be achieved with the key composite elements of execution as the headline.
Coverage
This enables rental companies to consider both the markets and customer opportunities that can be explored and developed.
Here, marketing teams can, for example, profile existing customers (from existing spend data) by size, spend and product mix taken. Then, via reputable data houses that can provide GDPR compliant lists, such as Experian in the UK, target customer groups can be identified within given territories, who are likely to have a greater propensity to rent.
This can be done in addition to identifying existing customers who could consume more of the same or take new products. For instance, targeting customers who rent excavators but not access equipment can prove to be relevant and rewarding.
Contact
Supplying target customers with relevant, attractive content and giving them reasons to consider your company is a marketing fundamental.
Reaching out and connecting with your audience via consistent and considered messages delivered in a tone of voice that is aligned with your brand will ensure greater engagement from your target. All of this will improve measurable interactions and responses.
Developing a mission statement can again help businesses unite behind shared common objectives.
Simplification of a mission statement can be achieved best by dividing the statement into three elements that address: what we do; how we do it; and why we do it.
When agreed, the text can then be written into a statement that the business can share consistently and repeatedly with stakeholders, enabling companies to declare to the market why customers should choose to rent from them.
Clear, memorable value propositions structured around fresh and relevant content will drive interest in your solution and generate leads to feed your sales funnel.
Finally, a vision statement will give a clear and consistent message of what it is your business wants to achieve. Here, you can demonstrate where you innovate, how for example you make the industry safer and smarter, drive loyalty, add value and inspire the market.
Conversion
Understanding what works and why, being able to repeat it, and improving or ceasing what has not worked is also fundamental in marketing.
With tight budgets and high expectations, results matter more than ever, so measurability is the key to success. There will be less anxiety, an eventual improvement in return on investment and greater team productivity. We will talk more about the mix of traditional and digital later, but being able to track – even in its most basic format – a customer journey that leads to a planned marketing outcome is why conversion is so important to the marketing strategy.
Giving the marketing strategy a title, such as 'Moving Closer to the Customer', will enable greater appreciation, comprehension and integrity of the strategy. Give the plan a title that clearly integrates it with the business objectives and plan for 2020-3. This simple move will enable clearer, more relevant reporting to seniors and engagement of the field teams, whilst ensuring operations and the back office know what the plan is, why it is important, where it is going to help and how they can support.
Updating traditions
Rental is widely appreciated as a traditional industry. It is populated by the most passionate, creative and loyal workforce who deliver an amazing service that keeps the construction and infrastructure world safer, more productive and profitable.
Marketing within the rental sector of course has its traditional methodologies of reaching customers and stakeholders. In this section I want to look at how the traditional and digital channels offer rental companies integrated methodologies of sharing content and connecting with target audiences.
Trade magazines are vibrant, with high standards of reporting by well-respected journalists. Many such journals are reporting an upturn in subscriptions for printed content. Visit any news stand and the reports of the death of print are greatly exaggerated.
The vast majority of trade magazines all have well organised and edited online news websites, which attract tens of thousands of subscribers and visitors. The proliferation of these sites clearly gives rental marketers even greater reach and opportunity. With every ad placed having a link back to a website landing page of choice, all providing analytics that measure click-throughs, engagement, time spent on site, pages visited and pages exited.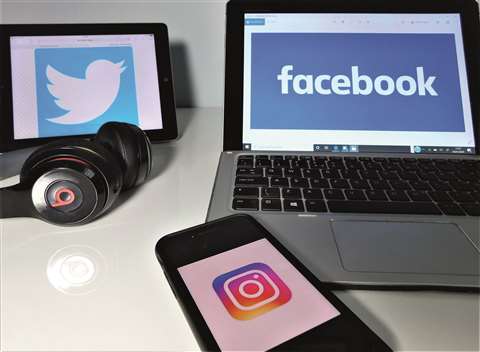 In a world driven by content, it is here in both print and online where a press release can best be shared, for free, via traditional and digital channels.
Starting with 100 words and an accompanying image that might be published in several leading trade titles, the same content might also be published on many trade websites. Then the image and 50 characters could be posted on Twitter with relevant hashtags and tags of social media influencers who can, by re-tweeting, mass multiply the reach. Facebook can then be used to reach even more people, as can an image post with a headline on Instagram.
And these are all measurable. Each platform has a great analytic page that lets you know reach and reaction to your every post and interaction. Potential customers have the opportunity to follow links from digital and social posts to find out more and ask for further contact.
With social media being such an integral part of our lives and mind-blowing participation numbers worldwide, the following may give some context.
In 2019, 3.48 billion people used social media, 2.23 billion were active monthly users (58 mins a day) on Facebook, with 95% accessing via mobile devices. There were 2.99 billion active users on YouTube. Instagram passed 1 billion users in 2019, with Twitter the only platform to see its popularity wain with monthly users down 9 million to 326 million monthly users.
Further digital integration across all the traditional routes to market are a must. Whether it is in the run-up to, during or after a trade show or open day, for instance, sharing the message about offers and deals online and on social media is the smart way to achieve an even better return on investment for the event.
The traditional rental catalogue remains as popular as ever, with online digital versions and Apps becoming the integrated route, allowing customers a choice as to how they research your company and product, in the selection phase of the decision-making process.
Interestingly, QR codes are providing the more progressive renters with an option to integrate safety and choice by displaying the code on products, in brochures and in printed adverts. Every generation of renter is used to hovering their smart phone over a QR code to gain access to a flight, train or offer. So why not rental? Operating instructions, safety tips, maintenance and fault-finding videos can all be easily accessed by an operator or contractor, improving their experience and the machine or tools uptime. The converse being that renters will see a reduction in service and operational costs, with utilisation optimised and invoice disputes reduced.
Looking ahead
What will the rental model look like in 2030? How will it change?
Renters will no doubt have more options as to how they acquire, own, keep and pay for products. During the period of ownership, how much further will running cost be reduced and utilisation increased? How can renters say yes more often and ensure kit is delivered on time, for less cost, in full, every time, with fewer breakdowns and call outs, and then collected more promptly with fewer disputes? Once the ownership period is over, how will residual values perform providing the final critical element of the financial mix?
Over the next decade, new content for rental marketing teams will be driven further by innovation making the industry even safer and smarter. Reducing the impact of construction and infrastructure on the environment will become our number-one concern as manufacturers develop new sustainable solutions that will support worldwide governmental environmental targets.
The marketing mix will become more important than ever, there will be new techniques to learn and channels to explore, providing further opportunities to develop and grow the rental industry across the world, ensuring the support given to the markets we serve will enable a safer and smarter global construction community.
Marketing matters. Here's to a successful 2020 and new decade ahead.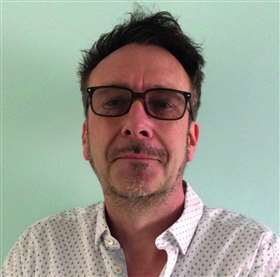 About the author
Jeff Schofield has more than 30 years rental experience, entering the industry with M&H Plant Hire, which was subsequently acquired by Hewden Stuart.
After gaining his marketing qualifications, Jeff became Marketing Manager of Hewden Stuart, before becoming Sales and Marketing Director of Hewden.
In 2016, he became the owner of Schofield Marketing and has worked with leading machine manufacturers such as Thwaites and Caterpillar in addition to managing the marketing function of the UK's largest working construction plant event, Plantworx.
Schofield can be contacted at jeff.schofield123@gmail.com or by phone on +44 (0) 7754 997 352