MB Crusher gets ahead in Qatar
MB Crusher equipment is already at work in many construction sites in Qatar, as stadium construction ahead of the FIFA 2022 football World Cup continues.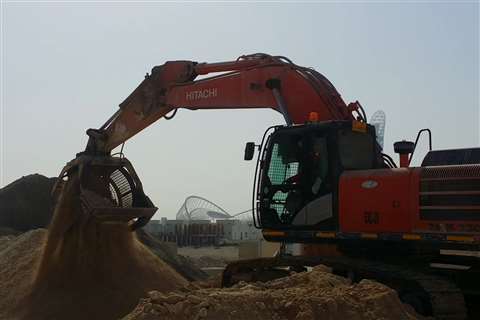 The host nation has invested more than US$100 billion in stadia and infrastructure for the tournament.
And one influential construction firm involved in these projects, Al-Jaber and Makhlouf Company, is using the MB-S18 screening bucket for the works of Al Furousiya Street, in the capital Doha's Aspire Zone.
It represents the main connection to reach the Al-Khor Stadium complex, a structure with more than 45,000 seats designed in the form of an asymmetrical seashell.
In fact, with just one screener connected to a Hitachi excavator, MB says it has completed a site that would have required many more resources otherwise.
The excavated material was screened by the MB-S18 and because the large processing plants are about 50 km from the site, the use of MB screener reduced truck movements in an already crowded area. In addition, by processing and reusing the excavated material directly on site, processing times and the procurement costs have been halved.
This is third World Cup in recent years where MB equipment has been used. Stadium construction in South Africa in 2010 and Brazil four years ago used the company's crusher buckets and crushers and screeners respectively.