MB Crusher handles waste from 16-storey demolition
A mobile unit from Italian manufacturer MB Crusher has played an important role on a demolition project in the cente of a large city in Japan, where the goal was to tear down a 16-floor reinforced concrete building that was surrounded by other properties.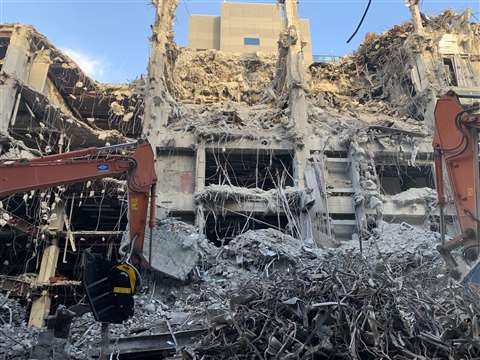 MB Crusher said that compact and agile machines were required to work on the roof of the building to demolish it one floor at a time. The demolition waste was then put down a hole opened in the centre of the building, to protect the surrounding area.
The solution was a BF70.2 MB mobile crusher that processed reinforced concrete in a narrow space. Because of its size, it was possible to lift the crusher bucket to the 16th floor with a crane.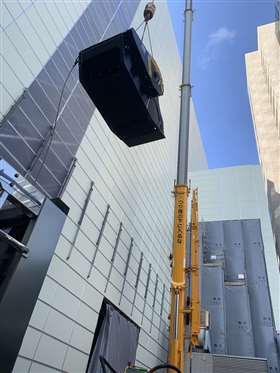 According to MB Crusher, the result was a saving in material hauling time as well as a significant reduction in dust and sound emissions.