MCS rebrands for fresh new look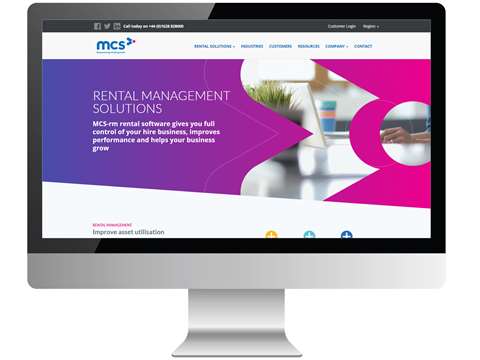 UK rental software company MCS has announced a fresh rebrand of its logo and website, in a bid to bring a more modern and professional look.
The company – which was founded in 1983 – said it had spent the last few months with a dedicated team revamping its logo, website and brand appearance. It said its re-launched website was now solely focused on users' needs with access to a whole new resources section which was dedicated to sharing free concise guides and white papers relevant to the hire industry.
MCS has also updated its strapline, which now reads 'Empowering Rental Growth', and the company believes it provides an insight into what its software and solutions bring to its customers.
MCS added that its brand would allow it to further develop its software and service portfolio, whilst continuing to offer the "highest standards" of customer service to its clients.
Guy van der Knaap, managing director, said, "We hope that MCS' new image and branding will reflect the future direction of our business and help us to reach out to new clients, wherever they may be.
"The new website is the perfect platform to showcase our wide range of software solutions and share how widely they are being used."
MCS' re-launched website can be found at www.mcs.co.uk