MEC hires marketing specialist
By Lindsey Anderson01 July 2020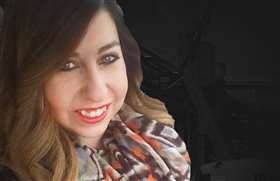 MEC Aerial Work Platforms has hired Kristina Huenergardt as a marketing specialist. Within the role, Huenergardt will lead the marketing and communications plan, as well as the tradeshow and event planning for MEC.
With mroe than 10 years of experience in marketing and advertising, Huenergardt will help MEC elevate their digital presence and increase the MEC brand preference with comprehensive strategic marketing campaigns, the company said.
"I am excited to use my background and skills to continue to grow MEC's brand and purpose," Huenergardt said. "I was attracted by the company's opportunities and innovation. Their commitment to safety and forward thinking shows through in every machine."
During the last five years, MEC's product expansion and innovations have been the cornerstone for its accelerated growth in the market, the company said.
"The addition of Kristina aligns to MEC's goal of shifting from brand awareness to brand preference. We have a great story to tell about our mission of providing A Better Solution and we are excited to have Kristina on board to get that message out," said Deanne Hix, vice president of strategic planning and sales operations.