Meet the ALH Awards judges
By Lindsey Anderson09 August 2017
With only a few days remaining before the ALH Awards deadline – August 14 – we are pleased to announce the full judging panel for the ALH Awards, which will be held on the evening of Oct. 12 at the Marriott Biscayne Bay in Miami following the day-long ALH Conference.
The independent, impartial judging panel has decades of experience between them and includes:
· Steve Brown, product specialist of aerial platforms and material handling, ABLE Equipment Rental
· Jeffrey Marr, Jr., manager of business development, The Marr Companies
· Steve Michaels, vice president of fleet management, Neff Rental
· Tim Whiteman, CEO and managing director, International Powered Access Federation (IPAF)
· Lindsey Anderson, editor, ALH
"I am thrilled to have such a knowledgeable panel judging the third ALH Awards," said Lindsey Anderson, ALH editor. "I'd also like to thank the judges for their time and expertise that will determine our shortlist and winners."
Meet the panel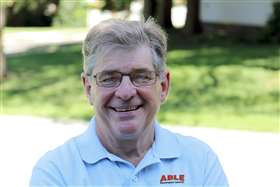 With over 45 years of experience in the construction equipment industry, Steve Brown, product specialist of aerial platforms and material handling, ABLE Equipment Rental, has built a career path based on product knowledge and a hands-on understanding of the way things work. From his early years as a mechanic's helper, he's worked his way up the ladder with increasing responsibilities. Previous positions include parts manager, sales representative and sales management.
Throughout the years his career has taken him to Davis Machinery, Tri-State Equipment, M&H Equipment, Modern Equipment and Key Equipment. More recently, Brown joined ABLE Equipment and is based out of ABLE's Philadelphia branch location. He has firsthand experience in the specifications and application of aerial work platforms, telehandlers, carry decks and mini cranes. He is an NCCCO certified crane operator and AWP training instructor. Brown is a lifelong resident of Havertown, PA with two grown children. Along with his wife Trina they enjoy traveling, vintage sport cars and rebuilding houses.
Jeffrey Marr, Jr., is the manager of business development at The Marr Companies, a family owned, full-service construction equipment, labor supply and subcontracting company providing a range of services to the AEC community: steel erection, cranes, construction elevators, rigging, scaffolding, shoring, swing staging, aerial lift equipment, mast climbing work platforms and permanent and temporary event seating. The company was established in 1898, and will be celebrating its 120th anniversary in 2018.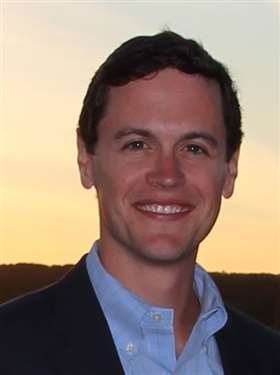 Jeff's career at Marr began in 2008 after graduating from Boston College, Chestnut Hill, MA. He was the first of the Marr family's sixth generation to begin a career with the company. He served as the scaffold erection and dismantling coordinator for two years and then as aerial lift sales representative, where he honed his knowledge of Marr's fleet of powered access equipment including scissor lifts, telescoping and articulating boom lifts, and telehandlers and forklifts.
Recently, Jeff has transitioned into the role of business development. Working with all business units, he is focused on existing as well as emerging customer relationships to guarantee that Marr is maximizing its potential for service delivery and performance. Jeff is committed to understanding the evolving needs of Marr customers, many of whom the company has serviced for decades.
Jeff has earned the recognition and respect of his colleagues and peers and is considered a promising young leader at Marr and within the local construction industry. He serves on the Board of Directors of the Associated Subcontractors of Massachusetts (ASM) and is active in the Massachusetts Building Congress (MBC) and the Associated General Contractors of Massachusetts (AGC).
Steve Michaels is Neff Rental's vice president of fleet operations and a 36-year equipment rental industry veteran. A graduate of Babson College in Wellesley, MA, with a major in marketing, Michaels launched his rental industry career at Hertz Equipment Rental as a sales coordinator. He was promoted to sales and management positions before being appointed Northeast Region manager, and then vice president of fleet operations. He also worked for Case Construction as a territory marketing and sales manager for New England.
In 1998, Michaels joined Neff Rental's corporate office in Miami as vice president of fleet operations to support and build a centralized national fleet department. He was responsible for purchasing, service, safety, risk management, used equipment disposals and maintenance. In 2003, he became Neff Rental's Western Region vice president where he was responsible for operations, sales, profit and loss, personnel and fleet to enhance and build Neff's four-state network of stores. In 2009, Michaels returned to Miami as vice president of fleet operations where he successfully improved utilization, national account purchasing programs, creative fleet growth and sales programs, all of which positively influenced rates and dollar utilization.
Michaels' major industry accomplishments include: Developing key strategic relationships and programs with major manufacturers to reduce costs, improve utilization and end market sales; Managing and building the first national equipment rental fleet that surpassed $1 billion; Identifying and implementing creative programs to remarket used equipment and; Creating partnerships with key vendors to substantially grow off-balance-sheet fleet.
Tim Whiteman is chief executive officer and managing director of the International Powered Access Federation (IPAF), a position that he took up in January 2004. He has more than 25 years' experience in the lifting industry, mainly as a publisher and journalist. He founded The Vertikal Press in 1999, publisher of Cranes & Access, Kran & Bühne and vertikal.net.
Prior to that, Whiteman co-founded KHL International, the company now known as KHL Group and which publishes ALH magazine and Access International. For more than eight years, he was responsible both as editor and later financial director.
Whiteman sits on the Access Industry Forum and is a member of the European Rental Association (ERA) Statistics Committee. He holds a PAL Card (Powered Access License) to operate scissor lifts, self-propelled booms and vehicle-mounted platforms.
Lindsey Anderson is the editor of Access, Lift & Handlers magazine. Anderson has been at the helm of the magazine for more than nine years and previously worked on a related B2B industry publication for two years. Anderson has a total of more than 11 years of access and rental industry-related writing and editing experience.
About the awards
The Access, Lift & Handlers Awards are now open for entries with a deadline of Monday, August 14. New forms and guidance have been introduced this year and interested participants can download both on our website. As always, the awards are free to enter and celebrate the best of the industry.
With 11 award categories to choose from, there will likely be more than one category that fits the bill for your company. Entrants are encouraged to enter as many as they like.
The award winners will be announced on the evening of October 12 in Miami following the day-long ALH Conference. Speakers include: Michael Kneeland, president and CEO of United Rentals Inc.; Nabil Kassam Founder, chairman and CEO of Noble Iron and KJ Park VP of growth and strategy at Noble Iron; and Kenneth D. Simonson, chief economist of the Associated General Contractors of America, amongst many others. For more information on the schedule of speakers and topics, please see our website.
We are looking for entries in rental, safety, manufacturing, jobsites and more.
Organized by KHL Group's Access, Lift & Handlers magazine, the evening promises to be a fantastic networking event and a great opportunity to recognize our industry.
Companies are invited to download the entry forms and submit entries. You do not need to be nominated by a third party. If you have achieved something special in 2016, then enter the awards and share your experiences with your peers in the industry.
For the ALH Person of the Year, submit an entry on behalf of one of your colleagues or employees, or anyone in the industry who you think deserves special recognition.
For detailed information, the judging criteria and guidance can be found on our awards page. The deadline for submitting is now August 14.
Award categories include:
Access Projects of the Year
• Powered Aerial Work Platforms
• Mast Climbing Work Platforms/Transport Platforms/Hoists
Product Innovation Awards
• Telehandlers/Rough Terrain Forklifts
• Self-Propelled/Push-around AWPs
• Self-Propelled AWPs (>20 ft platform height).
• Vehicle-mounted AWPs
Access Safety Innovation Award
Access Rental Innovation Award
Rising Star Award for Small Rental Company (less than 10 locations)
Access Industry Employer of the Year
ALH Person of the Year
Questions on the awards can be fielded by Lindsey Anderson, editor, ALH by calling (312)-929-4409 or emailing lindsey.anderson@khl.com.