Merkel Autokrane orders new Grove GMK5250L
By Laura Hatton11 June 2015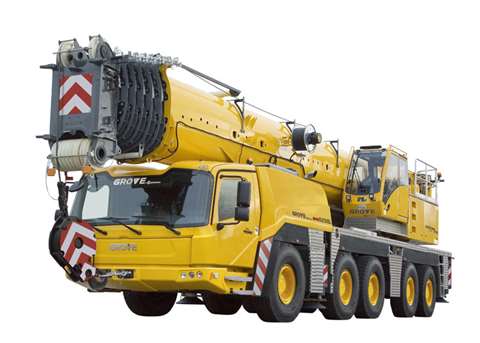 Bamberg, Germany-based Merkel Autokrane has ordered a new model 250 tonne capacity Grove GMK5250L all terrain crane to its fleet.
The five-axle GMK5250L is powered by one engine and it has a VIAB turbo clutch for smooth starting.
Günther Merkel, Merkel Autokrane managing director, said, "Having seen the benefits of the Grove GMK5250L I wanted to seal the deal immediately, so I signed for the crane on a napkin at dinner.
"I was astonished at what Manitowoc has been able to achieve with this new Grove crane. It pushes the boundaries of what a five-axle crane can do, and even gives the larger six-axle cranes a run for their money in certain applications. For us, as a relatively small operation with regional customers, easy manoeuvrability is the deciding factor. A five axle crane is also more beneficial for us as that is the maximum number of axles allowing a permanent transportation permit. Another very important feature was the extreme narrow outrigger base, which is more compact compared to all other existing 220 tonne cranes on the market.
"We are thrilled with the new addition to our fleet," continued Merkel. "This new Grove crane will enable us to improve and expand our range of services further."
The GMK5250L is the largest capacity crane in Merkel's fleet. It is replacing a 170 tonne capacity mobile crane.