Metal recycler tackles driver shortfall
Leading metal recycling company EMR has seen its first success following the launch of its LGV (large goods vehicle) driver apprenticeship scheme.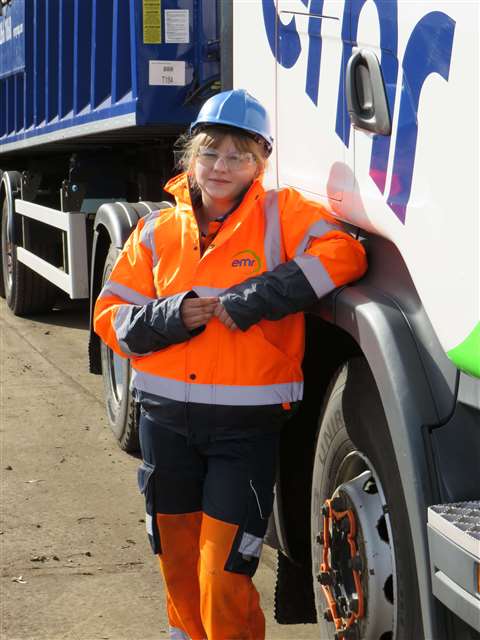 Inspired by the need to tackle driver shortage in the metal recycling and logistics industries, the United Kingdom-based business partnered with a training provider to help deliver the driver apprenticeship scheme.
The first successful candidate is Sian Smith, one of many applicants for the apprenticeship when the programme was launched last year.
"We launched the apprenticeship programme due to the shortage of drivers in our industry," said EMR logistics director Simon Wood.
"This is the first driver apprenticeship programme in our industry and we are already seeing the success from our first set of candidates."
Sian, aged 20, said: "Once I passed my test it felt amazing but it still doesn't seem real. From the start of my apprenticeship, everyone has been friendly and welcoming. The help and support I have received from the other drivers has been amazing."
Having passed her test in just six months, Sian now joins 70 EMR drivers based in the English midlands.
"I would strongly recommend being a driver," she added. "I enjoy that every day is different."