Metso expands Lokotrack production
By Steve Ducker21 June 2017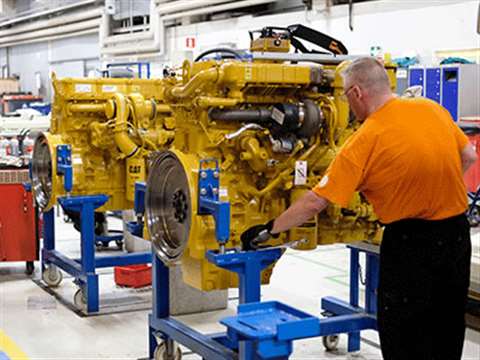 Metso is boosting the capacity and safety of its factories in Tampere, Finland, with a new production line for Lokotrack mobile crushing plants.
The company said the investment of around €1 million (US$1.1 million) will significantly shorten the delivery times of equipment models put into line assembly production.
Construction will start later in the summer, with the first new equipment coming off the line in early 2018.
The Speedline 1 assembly line currently in use produces a 50 t mobile crusher every shift, but the new Speedline 2 line will increase capacity by more than 30%.
"The delivery times of equipment models implemented on a line assembly method instead of today's fixed assembly method will be significantly reduced," said project manager Juha Erkkilä.
"At the same time, we will release plenty of space for assembling the largest crusher and Lokotrack models in fixed assembly locations.
"Due to the increasing demand for track-mounted mobile crushing plants, heavier and more complex models will also be manufactured on Speedline 2 in addition to the current large volume models."
Using Metso's 30 years of experience in mobile crushing, the Lokotrack Urban series designed for densely populated areas was launched in spring 2017.
It is described as simplifying crushing operations, incorporating significant noise protection and cutting dust emissions to minimise the impact for people living and working around construction sites.
Apart from Tampere, Metso also produces the machines in India and China.