Metso Outotec publishes positive profit information
Finland-based Metso Outotec has published preliminary information on its second-quarter results, which it believes are better than market expectations.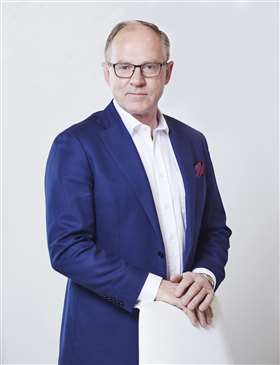 The announcement comes ahead of the sustainable technology and recycling specialist's half year report, which will be published on August 5 and will comprise the first financial results since the newly merged business began operations at the start of this month under the leadership of president and CEO Pekka Vauramo.
Sales for the second quarter totalled €1,045 million (US$1,227 million), only slightly down year on year, while the half year total of €2,026 million ($2,378 million) was up by just over 2% on the same period for 2019.
The group said the positive outlook was due to "the mining industry being relatively less affected by Covid-19, healthy product margins and delivery capabilities as well as rapid and successful cost saving actions."
Despite increases in EBITA (earnings before interest, tax and amortisation) for both the second quarter and half year, operating profit for the three months ending June 30 is €90 million ($106 million) or 8.6% - down from 10.4% in 2019 -and for the first six months it is 7.8% (down from 10.1%).
Metso Outotec said this was affected by cost adjustments related to the completion of Metso's partial demerger and the merger of the minerals business and Outotec.
Metso Minerals' sales for the first half of 2020 were €1,447 million ($1,699 million), with Outotec at €579 million ($679 million).