MHM appointed Honda dealer
By Thomas Allen09 March 2020
UK-based on-site equipment rental firm MHM Plant has extended its range of power generation products after being appointed an official dealer of Honda's EU inverter generators.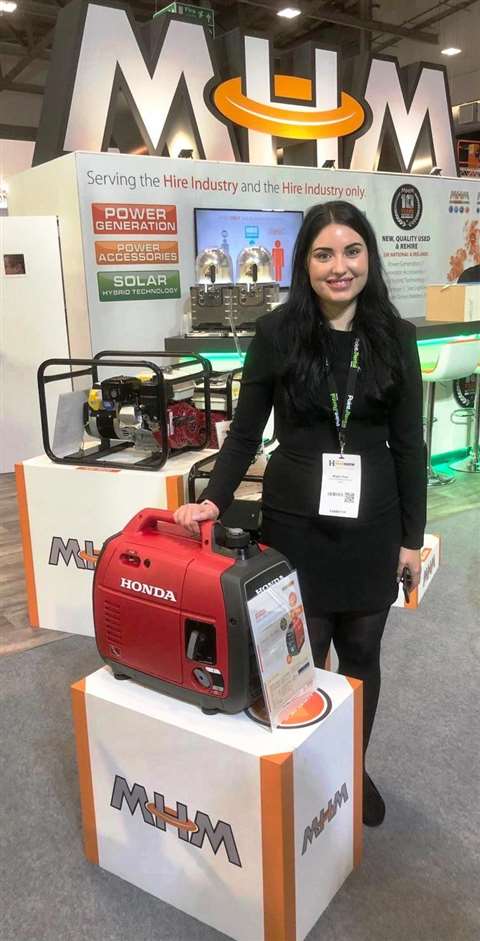 The generators will be distributed throughout the UK and Ireland, with stock being held at MHM's headquarter ins South Wales.
MHM's Managing Director Mat Llewellyn said, "Over the past few years we have developed a range of 'ready to rent' generators from 3.0kVA to 160kVA, all manufactured by our factory in Italy. However, we were very much aware that we needed to expand our supply and take on a line of inverter units."
He added, "We believe that the Honda range of inverter generators is the best on the market, offering a range of cost-effective benefits for our clients."
To begin with, MHM will be marketing four Honda inverter sets: the 1.25kVA EU10I, 2.75kVA EU22I, 3.75kVA EU30I, and the 8.75kVA EU70I. They are powered by a Honda inverter alternator and feature low oil pressure shutdown.
The EU10I and the EU22I both have easy-carry handles and are said to be particularly quiet. The larger EU30I and EU70I sets offer the same features with the exception that they are transported around a site on a trolley kit.
A full spare parts service and maintenance provisions are already in place to support all users of MHM generators, including the new Honda sets.