Mick George backs cancer charity
By Steve Ducker12 June 2017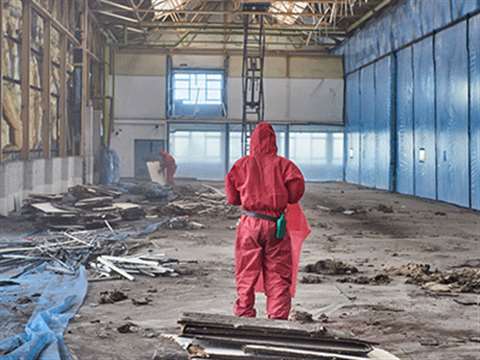 United Kingdom-based demolition contractor Mick George has announced a partnership with Mesothelioma UK, a charity that provides information, support and education for asbestos-related cancer.
Based in Leicester in the English midlands, Mesothelioma UK is a national specialist resource centre, which integrates into the country's National Health Service to provide care through a network of specialist nurses.
Liz Darlison, the charity's director of services and a consultant nurse, said: "Mick George has a history of community support and philanthropy, with a genuine dedication to supporting related charities.
"The UK has the highest incidence of cases of mesothelioma in the world and with asbestos being at the heart of this disease, there's a connection here with Mick George's expertise in surveying, stripping, carriage and disposal of asbestos."
Asbestos contaminated materials are commonly accepted as among the most dangerous within the building trade, due to its links with fatal diseases such as mesothelioma and asbestosis.
Mesothelioma is a form of cancer that affects a thin membrane that lines the inner surface of the chest wall and abdomen and surrounds vital organs within these cavities, such as the heart and lungs.
More than 2,500 Britons are diagnosed with it every year, many of them former construction workers.
The announcement follows the setting up earlier this year of Mick George's environmental division, which specialises in asbestos-related works in the construction sector.
Jon Stump, the company's finance director at Mick George, said: ''Our experience in handling Asbestos, means we're well placed to understand the dangers, and why there are such stringent regulations in place to reduce potentially catastrophic outcomes.''