Mick George in waste management contract
United Kingdom-based contractor Mick George has been awarded a £1 million (US$1.4 million) contract to supply waste management and skip hire to the A14 Cambridge to Huntingdon road improvement scheme in the east of England.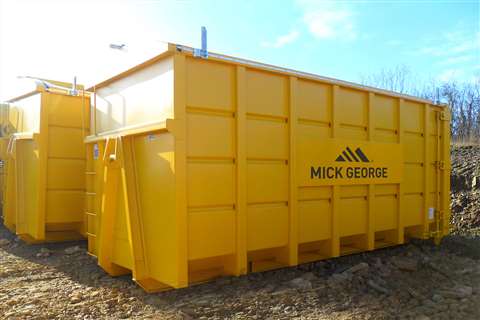 The announcement follows an earlier £16 million ($22 million) contract to supply concrete for the main highway build, and the company will draw on its principal services of demolition, earthworks and aggregate supply as well as waste management.
A total of 150 new staff have been recruited for the project.
Client Highways England started the scheme, which covers a 34 km stretch of road, a year ago.
Part of an overall project worth £1.5 billion ($2.1 billion), it is scheduled to finish in 2020.
Awarding the waste management contract to a local supplier drastically reduces the number of vehicle movements and distance travelled along routes throughout the counties road infrastructure, improving the project's green credentials.
''We've been using innovative ways of working to speed up construction, and we've done this while looking after the environment. This is evident in our drive to reduce and reuse our waste,'' said David Bray, Highways England's A14 project director.
Michael George, contracts director of Mick George, added: ''The improvement scheme is long overdue, and we are extremely excited about playing a key role in the scheme's development and delivery.
"It is fantastic that Highways England recognises the strategic benefits of using local suppliers.''