Middle East tracked loader market growing
By Leila Steed23 January 2020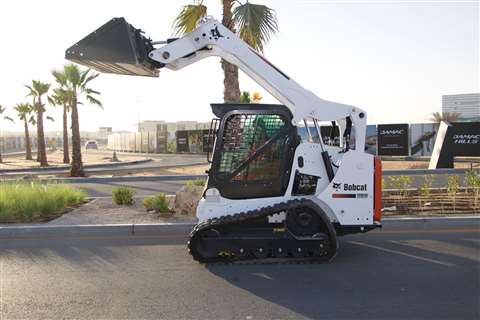 The market for compact tracked loaders in the Middle East is growing, according to equipment manufacturer Doosan Bobcat.
The company, which has increased its share in the region's market, has seen its sales of the compact machines quadruple since 2017.
Bobcat said the growth was partly due to the advantages offered by the machinery's rubber tracks. Unlike skid steer loaders, rubber tracked compact models offer low ground pressures, greater traction on rough, soft, wet or muddy terrain and a lower centre of gravity that enhances stability.
Doosan Bobcat EMEA's district manager for the Middle East, Ernesto Anton, said: "This growth is due to the unique characteristics of compact track loaders as tool carriers and the wide array of attachments that they can work with."
Bobcat's T590 vertical lift path model - one of its best-selling compact tracked loaders in the region - can be used with over 80 different attachments.
Ernesto said: "We sell an expanding array of attachments to Middle East customers for both skid-steer and compact tracked loaders depending on the particular application."