Mild winter pushes revenue up for BAM
By Sarah Ann McCay16 May 2014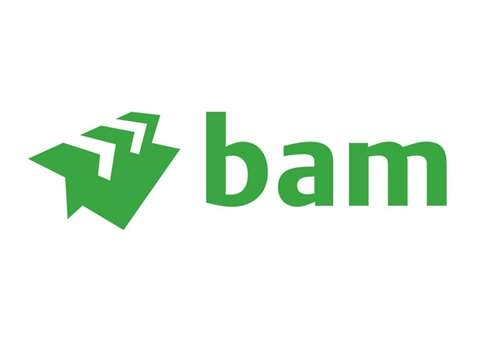 Bam Group posted an increase in revenue for the first quarter of 2014, at €1.6 billion, up from €1.4 billion for the first quarter of 2013.
However, the Dutch contractor saw earnings before tax slip to €4.6 million, down from €5.2 million a year earlier. The firm's order book held steady at €10 billion, unchanged from the end of 2014.
In its construction, and mechanical and electrical (M&E) services segment, revenue fell by €32 million to €623 million. Bam attributed this to lower non-residential activities in the Netherlands. Meanwhile, revenue for civil engineering was up by €66 million to €843 million.
Nico de Vries, chairman of the executive board of Royal BAM Group, said, "Total revenue grew by 10% in the first quarter of 2014 compared to the first quarter of 2013, driven by more working days in civil engineering due to the mild winter, and by commercial property disposals.
"As the first quarter showed, we are still dealing with a backlog of lower quality orders won during extremely difficult market conditions, and some of our Dutch operating companies have still not filled their order book completely for this year."
He added, "Therefore, we reiterate that we expect margins in construction and M&E services and civil engineering will remain under pressure during 2014 and it will be a year of stabilisation for the group overall."