Milestone tunnel breakthrough on Portuguese capital's metro
Teams working on Portugal's Lisbon Metro rail network celebrated a major milestone, as they marked the end of excavation work on the Circular line.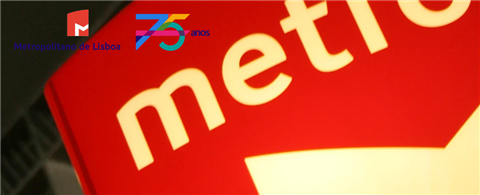 The completed tunnel will connect the future Estrela and Santos stations, the connection between Rato and Estrela stations having been completed in May 2022.
When initially commissioned, the Circular line is expected to host 9 million new passengers and remove 2.6 million individual transport vehicles from Lisbon's roads.
This would result in a reduction of 5,000 tonnes of CO2 emissions by the end of the first year's operation.
The total cost of the project is €331 million, with €137 million being provided by the EU's Environmental Fund, €103 million from the Cohesion Fund and €91 million of state contribution.
A tender for the €500 million expansion of the Lisbon Metro's Rel line, from São Sebastião to Alcântara, was launched in February.
This project's scope of work will include the construction of 4km of rail line, along with four new stations.
The expanded Rel line – scheduled for 2026 – is expected to attract 25 million passengers a year, remove 1.9 million car trips and reduce CO2 emissions by 24,000 tonnes.