Mills to add 1,290 platforms in 2022
By Murray Pollok13 August 2021
Latin America's largest access rental company Mills Estruturas e Serviços de Engenharia said it will invest US$63.2 million in up to 1,290 aerial platforms to renew and grow its fleet in 2022.
The investment follows continued growth in Mills' business following the worst of the pandemic in 2020. Revenues in the second quarter of 2021 were 75.4% higher than the same period in 2020, with net profits of R$26.4 million in the period compared to a loss of -R$15.4 million in Q1 2020.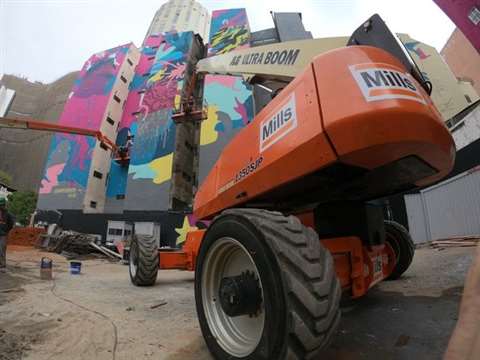 In recent months the company has seen in increase in utilisation rates - up to 57.2% for the second quarter of the year agains 46.9% in the same quarter last year - as well as improved rental rates.
Mills said it aims to operate 42 branches by the end of this year, with a further 20% increase - equivalent to around eight new locations - the target by the end of 2022.
The company recently acquired Nest Rentals - a low-level access sepcialist - for R$5.1 million and is in the process of acquiring SK Rental do Brasil for R$80 million (a deal which is still subject to review by Brazil's competition authority, CADE).
The company said it its financial release; "Aiming to meet this growing demand, Mills has advanced and is continuing with the project to adjust the fleet of lifting platforms, which still faces the challenge of a global shortage of inputs and high lead time for parts, causing the company to adopt a strategy to reinforce its inventories to meet its needs.
"It is worth noting that, of the 164 pieces of equipment purchased in 1Q21, 98 arrived in 2Q21 and the remaining units will arrive by the end of the year, also contributing to the increase in the fleet's availability level."