Mining and Construction president to head Metso Group
By Chris Sleight26 August 2010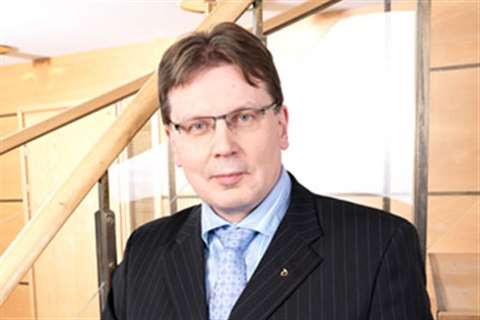 Metso has announced that Matti Kähkönen, the current president of the company's Mining and Construction Technology division, will take over as president & CEO of the entire group from March 1 next year. Metso Mining and Construction Technology is the world's largest manufacturer of crushing & screening equipment for the quarrying, construciton and mining industries.
Mr Kähkönen has been CEO of the mining and construction business since 2006, first in its previous guise as Metso Minerals and since December 2008 in its new form as the Mining and Construction Technology segment. He first joined Metso in 1999 working for the company's Automation division and has been a member of the Metso executive team since 2001.
Commenting on his appointment, Mr Kähkönen said, "My goal is to ensure that Metso's positive operational and financial development during the past few years will continue. I want to make sure that Metso is a competitive, truly global, services-oriented company with a strong focus on customer satisfaction and shareholder value creation."
Metso chairman Jukka Viinanen added, "Matti is known for his open and straightforward management style, and I am certain that under his leadership Metso has an excellent future for continuing the strategy of profitable growth."
Metso has now begun the process of finding a sucessor to Mr Kähkönen at the head of the Mining and Construction Technology division, and a spokesperson for the company said both internal and external candidates would be considered.