Mobile Mini expands fleet
By Helen Wright24 June 2016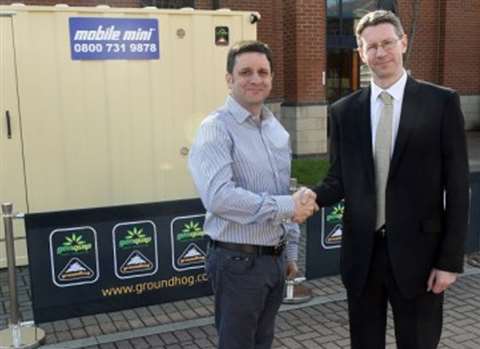 Portable accommodation and storage container rental specialist Mobile Mini has invested in a new range of energy efficient mobile welfare units in the UK.
The company, with a network of 16 branches in the UK and 159 globally, is now offering its construction industry customers the new Groundhog GP360 Fusion unit, manufacturers by Genquip Groundhog.
The GP360 Fusion was purpose built for sites without water or electricity connections and is said to offer cost-effective, robust and easy to use, anti-vandal site accommodation, while guaranteeing the lowest emissions and fuel consumption of any similar unit.
The new units are also said to be easily towed, secured and manoeuvred on site by one person in less than three minutes.
The Groundhog GP360 Fusion unit provides a working environment which accommodates up to six people and includes an in-built auto-timed generator, toilet, drying room and canteen area, with seating, sink, microwave, kettle and heating system.
Chris Morgan, managing director at Mobile Mini, said, "Genquip Groundhog is recognised as the market leader in mobile welfare units and we worked closely with its team to offer our customers the very latest in mobile unit technology, focusing on convenience, cost and environmental benefits. The new Fusion unit the most advanced mobile welfare unit in the UK with exceptional levels of energy efficiency.
"Its industry-leading features make it a highly secure and money saving choice for our customers, guaranteeing a robust and easy to use option that genuinely helps the environment."
For more information on Mobile Mini, visit www.mobilemini.co.uk/accommodation