More Liebherrs for King Lifting
By Alex Dahm20 October 2022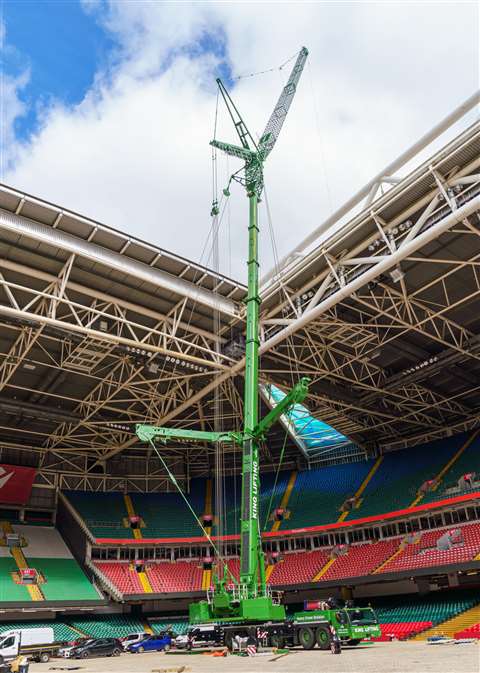 King Lifting in the UK has ordered more new cranes while it is still taking deliveries from a 19-unit order it placed with Liebherr in February.
The latest, additional, cranes included 60, 90 and 230 tonne capacity wheeled mobile telescopic models. The LTM 1060-3.1, LTM 1090-4.1 and an LTM 1230-5.1 will be delivered in the first quarter of 2023.
Units already delivered from the 19 total are an LTM 1650-8.1, an LTM 1350-6.1, an LTM 1150-6.2 and three LTM1060-3.1s. The eight-axle LTM 1650-8.1 has both the 54 and 80 metre boom options.
To further bolster the heavy crane fleet, another 500 tonne capacity LTM 1500-8.1, with EU Stage 4 engine has been added. It will work on infrastructure projects throughout the UK, for example, the HS2 high speed rail development.
Tristan King, King Lifting managing director, said, "we are delighted to start taking delivery of cranes from our initial order with Liebherr, while also increasing the overall number of units we operate throughout the UK to further support our valued and expanding client base."