More major change at Terex Cranes
By Alex Dahm13 December 2016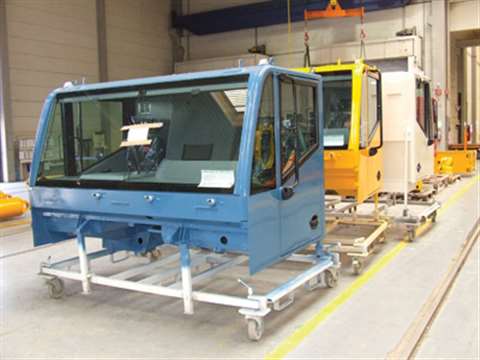 As part of a strategy to allow more new product development and to accommodate lower demand, Terex Cranes in Europe is restructuring its manufacturing, reducing capacity and cutting the workforce.
A fabrication, components and parts factory in Hungary is being sold. The three crane plants in and around Zweibrücken will be reduced to two - the Dinglerstrasse and Wallerscheid factories will continue and the one at Bierbach will be sold. The company said it will "make multimillion-dollar investments in both facilities to support ongoing manufacturing operations."
The Montceau les Mines crane factory in France will go with the sale of the Materials Handling and Port Solutions (MHPS) business to Konecranes. Production of four models of smaller all terrain cranes will be moved from there to other factories, Terex said.
Steve Filipov, Terex Cranes president, said, "We are committed to being the most customer-responsive company in the industry through providing valuable product and service solutions that produce an excellent return on the customer's investment. For us to deliver on these commitments and innovate the technologies of today and tomorrow, we must be laser-focused on controlling our costs, aligning our manufacturing footprint with market conditions and creating a more streamlined and responsive organisational structure."
These changes in Europe follow the consolidation earlier in 2016 of North American crane production into the existing Terex manufacturing facility in Oklahoma City.
The Terex Cranes workforce worldwide will be reduced by almost a third. Filipov said, "With the consolidation efforts started in 2016 and the announced changes in Hungary and Zweibrücken in 2017, the cranes business global headcount will be reduced by approximately 30 percent. While these decisions are difficult to make, they are necessary to build a stronger, more focused and efficient Terex Cranes that will continue to innovate and grow."