More than €40 million loss for Kier
By Sandy Guthrie21 March 2019
A loss before tax of £35.5 million (€40.87 million) has been reported by UK contractor Kier for the six months ending 31 December, 2018, compared to a profit of £34.3 million (€39.55 million) in the same period a year earlier.
The company said it had seen revenue of £2.20 billion (€2.53 billion) in the second half of 2018, compared to £2.15 billion (€2.48 billion) the year before. Underlying operating profit was said to be £51.8 million (€59.68 million) – £60.6 million (€69.81 million) 12 months earlier – after £10 million (€11.52 million) net costs from the Future Proofing Kier (FPK) programme.
This streamlining and efficiency programme was designed to focus on operational efficiency, profitability and cash generation, and disposal of non-core businesses. Kier said FPK delivered savings of £4 million (€4.61 million), with implementation costs of £14 million (€16.12 million) in the six-month period. The forecast for the full year ending in June 2019 is forecast to be earnings and cash flow neutral.
It added that net savings of £20 million (€23.03 million) is expected in the following full-year period up to 2020
It also reported continued progress on its disposal programme, with the sale of Kier Highways Services Australia completed in December 2018.
The group's order book of approximately £10 billion (€11.53 million) for the six months to December 2018 compared to £9.8 billion (€11.29 billion) for the same period a year earlier. It reported £2.1 billion (€2.42 billion) of new contract wins during the period.
CEO Haydn Mursell left the company suddenly in January after investors called for a management overhaul following a drop in the company's share price in response to a rights issue of November 2018.
His replacement was announced this week as Andrew Davies, former CEO of the construction, developments and property services group Wates. He is due to start at Kier in mid-April and said that he intended to bring a renewed focus on simplifying the group to reduce debt.
Davies had previously been due to take over as CEO of Carillion, although the company collapsed before he could start in the role.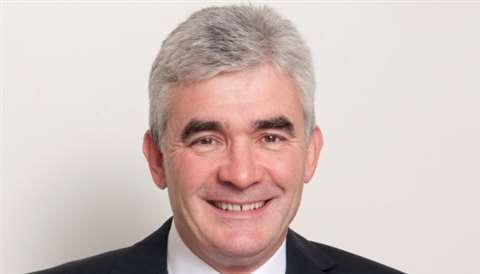 Earlier this month, Kier announced that it had recalculated its average month-end net debt for the six months ended 31 December, 2018. Net debt rose to £180 million (€208.11 million) at that date, from the approximately £130 million (€150.30 million) given in a trading statement of 22 January, 2019.
Commenting on the group's overall half-year figures, Philip Cox, Kier's executive chairman, said, "Our regional building and property development businesses continue to operate well, although we are experiencing some volume pressures in the highways, utilities and housing maintenance markets.
"The group has a significantly strengthened balance sheet following the completion of the rights issue in December 2018. The board continues to focus on simplifying the group, improving cash flow generation and net debt reduction, and forecasts a net cash position at 30 June, 2019."
He added that while the board noted the current political and economic uncertainty in the UK, and the implications for third party investment, the group was maintaining its underlying expectations for the current full year, "with the full-year results being weighted towards the second-half of the financial year, as expected".