Most read equipment rental stories of 2022
By Lewis Tyler19 December 2022
For many, this year represented a period of recovery from the pandemic, as highlighted by improved financial results, a resurgence in M&A activity and the return of in-person events.
So, what were the most read rental stories on the International Rental News (IRN) website in 2022? Here they are:
Launch of electric construction equipment accelerates
Research carried out by KHL Group in early 2022 found that almost half of equipment launches at the start of the year were electric, with as many as 140 non-combustion machines introduced in the 14 months leading up to April.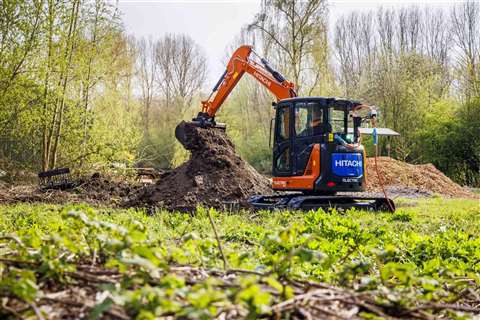 Hitachi launches zero-emission excavator 
In July, Hitachi Construction Machinery (Europe) announced the launch of the 5-tonne ZX55U-6EB zero-emission excavator. The machine is powered by 39kWh lithium-ion batteries.
JCB unveils mobile hydrogen refueller
2022 saw many manufacturers turn their attentions towards alternative powered equipment, which was the case for UK manufacturer JCB with the launch of its mobile hydrogen refueller.
Kiloutou expands in Portugal and Denmark
Back in September, Kiloutou expanded into Portugal and Denmark with the acquisitions of rental firm Grupo Vendap and Holbæk Lift. Vendap was one of Portugal's two biggest rental companies and it was Kiloutou's first deal in the country.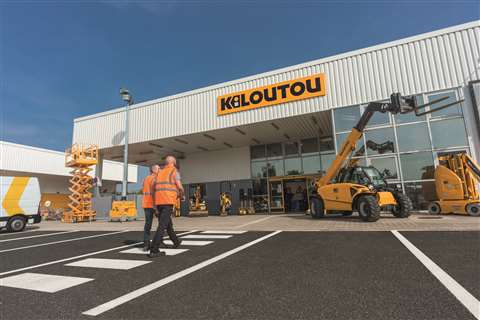 Rental firms now leading equipment buyers in Europe
Research carried out by Off-Highway Research at the beginning of 2022 revealed that rental companies had become the leading buyers of construction equipment in Europe, purchasing 37.4% of machines sold in 2021.
2022 ERA Convention in Riga
June saw the more than 300 rental professionals travel to Riga, larvia for the annual ERA Convention. It was a successful event. In 2023 the caravan moves to Maastricht, The Netherlands, where the convention will be held on 7 and 8 june, co-located with the IRE and APEX exhibitions.
United Rentals to buy Ahern Rentals
United Rentals announced its intentions to acquire US firm Ahern Rentals in a US$2 billion deal in November, with the deal closing in early December. According to Connecticut-based United Rentals, the deal will see it strengthen its presence on both US coasts and in the Gulf region.
War in Ukraine 
The ongoing war in Ukraine started in late February, with rental firms such as Aggreko deciding to exit Russia as a result of the war, while the wider construction industry also called a halt to operations in the country.
27 acquisitions for Ashtead Group in six months
In the six months leading up to 31 October, Ashtead Group made 27 acquisitions at a cost of US$609 million, the company revealed earlier this month. According to the company, most of the acquisitions were in the North American market.
IRN100 list of the largest equipment rental companies in the world 
The annual IRN100, a league table of the top 100 rental companies in the world, was released in the June edition of International Rental News, revealing United Rentals as the top rental company in the world.