Movex Lift sells hybrid in France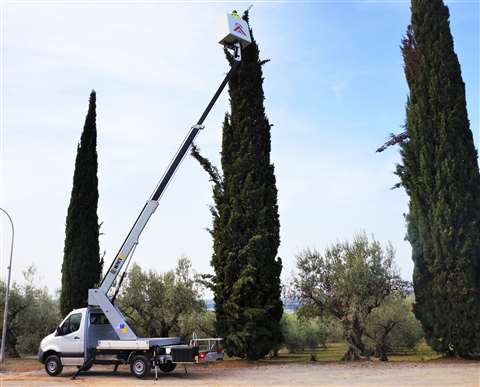 Italian vehicle mount manufacturer Movex Lift has sold its recently developed hybrid platform.
The TLH16, which has a working height of 16.4 m, was sold through the company's French deal LVM nacelle.
It comprises a 230 kg basket suitable for two workers and tools, mounted onto a 3.5 t Mercedes Sprinter and can operate via the use of batteries.
Movex said it is currently developing a range of hybrid platforms for vehicles of varying weights and brands, in order to meet the market demand for equipment suitable for use in city areas. This will include fully electric vehicles that meet pollution standards.