MTU launches new Series engines
By Joe Malone12 April 2016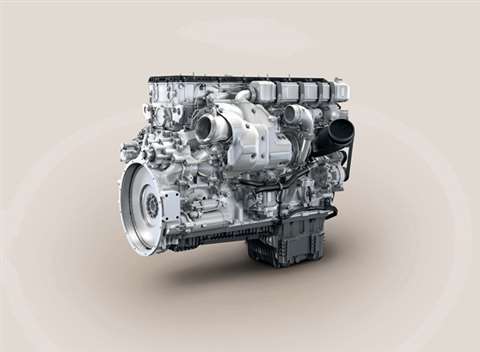 Engine manufacturer Rolls-Royce presented its new MTU EU Stage V engine at Bauma.
The MTU Series 1000 to 1500 are being developed further by MTU and Daimler, based on Daimler commercial vehicle engines, to meet EU Stage V regulations.
Bernd Krüper, head of construction & agriculture business at MTU, said, "Construction companies will benefit immediately from the advanced technological developments for EU Stage V.
"What we expect to see from the development work are higher torque at low rpm, a further reduction in fuel consumption and an extended power range compared with predecessor engines."
He added that with this development, the company is building on previous Series 1000 to 1500 diesel engines designed to meet EU Stage IV and EPA Tier 4 final, which he said are well-established in the market.
The engines will be available in the 100 to 480kW power range.
Meanwhile, MTU presented it new Emission Flex Package, which enables customers to operate engines in countries where very different emission requirements apply and fuels are used that have a high sulphur content.
Using software designed specifically for the purpose, the engine's exhaust gas after treatment system and selective catalytic reduction (SCR) system can be deactivated.
Krüper said, "Before the implementation and sale of this solution to our customers, we conclude a contract, the terms of which ensure that the engines comply with the emission regulations in the respective countries."
Initially, the Emission Flex Package will be offered as a retrofit solution for Series 900, 460 and 500 engines, based on Mercedes-Benz classic engine series, designed to meet EU Stage IIIB and Tier 4 interim.
For new engines, the Emission Flex Package is planned for EU Stage IV and Tier 4. This means that MTU provides engines for all areas of application within the construction industry that need to meet very different emission requirements.