Mulitquip updates online order platform
By Leila Steed18 November 2019
The US-based construction equipment manufacturer and supplier Multiquip has redesigned its online ordering platform.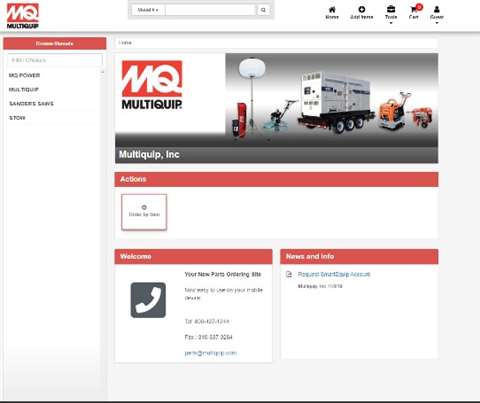 Powered by SmartEquip, the company said its new order platform had improved functionality for mobile devices and a powerful search engine to identify machine models, subassembly or components quickly, that would make ordering parts easier for technicians.
In addition to a new, simpler interface, the updated ordering platform now allows customers to save items in their shopping carts and to download product documentation and invoices quickly.
Multiquip said the enhancements would help parts specialists, equipment technicians, fleet managers and business owners to accurately and efficiently order parts and reduce equipment downtime, regardless of whether they are operating in rental, repair, construction or industrial environments.
The changes to the online ordering platform go live today.