Multiquip chooses Vanguard for new trowel
By Thomas Allen27 January 2020
US-based manufacturer Multiquip is continuing its relationship with Briggs & Stratton by choosing to power its new MQ Whiteman LD6 ride-on trowel exclusively with a Vanguard engine.
The Vanguard 17kW small block V-twin horizontal shaft engine has a new internal spline crank shaft that allows customers using hydraulic pumps to connect directly to the engine without the use of coupling
Mike Braun, Briggs & Stratton Product Manager, Commercial Power, said, "We developed the new internal spline crank shaft to increase ease of use and enhance the outstanding productivity Vanguard is known for."
Multiquip's new MQ Whiteman LD6 ride-on trowel is said by the company to be the only fully hydrostatic 6ft ride-on trowel currently on the market.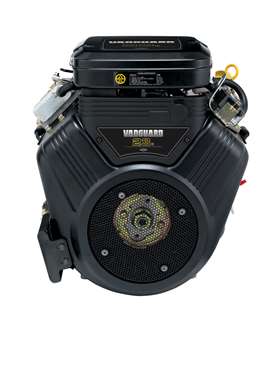 Kelly Panzeri, Product Manager at Mulitquip, said, "Incorporating a proportional servo-controlled pump and high-torque drive motors, the LD6 can achieve performance levels unmatched in the industry by any 6-foot ride-on trowel."
The unit has proportional hydraulic steering for better manoeuvrability, while the new walk-around frame design simplifies maintenance and offers easy access to all serviceable components.
Vanguard also powers Multiquip's HHNG5 ride-on trowel with a Vanguard Big Block 26kW engine and the WBH-16EAWDF Power Buggy with a Vanguard Small Block 13.4kW engine.