Multitel moves into Lithium
By Euan Youdale10 April 2018
Italy-based Multitel Pagliero is set to launch a Lithium battery-powered version of its tracked access platform, the SMX 250 E. This unique platform has 25m working height, allowing it to be transported on a small trailer towed by a conventional 4x4 vehicle.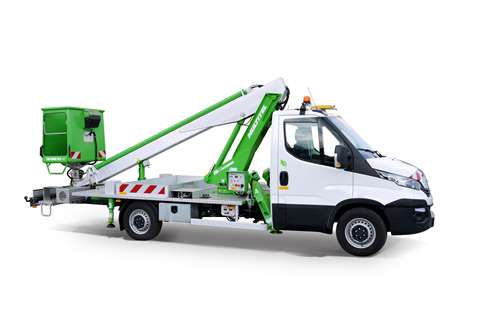 Weighing only 2700kg it is designed to be light and still offers more than 25m of working height and up to 11.65m of outreach. The on-board batteries will provide a full day of normal working and re-charging time is less than four hours.V Vist the manufacturer's stand to find out more about this machine.
Also present at Intermat Paris will be the recently-launched MJ 760 truck mount; the biggest platform manufactured by Multitel. It has a working height of 76m working height and 500kg cage capacity and up to 37m of working outreach. The platform at the show will be mounted on a 44 tonne Volvo truck.The manufacturer's smaller MJ 320 will also be on the booth and the 3.5 tonne range will be represented by the new 16m hybrid 160 Hybrid model powered by an on-board battery pack.