Multitel pair for PG Platforms
By Euan Youdale14 October 2020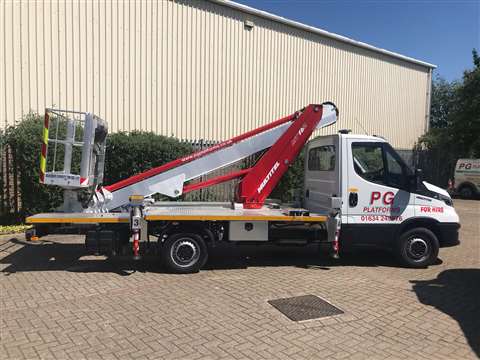 Multitel Pagliero has delivered two 3.5 tonne GVW truck mounts to PG Platforms, through its UK subsidiary.
The Multitel MJ201 offers a 12.6m outreach, with a 20.1m working height. The articulated jib boom allows the machine to work in tight areas and provides up and over options for roofing, building and tree care work, among others. The second model, the MT162EX, provides a 300kg basket capacity and offers up to 16.2m working height, with 11.5m outreach. It can be jacked one side for easier use on highways and in tunnels.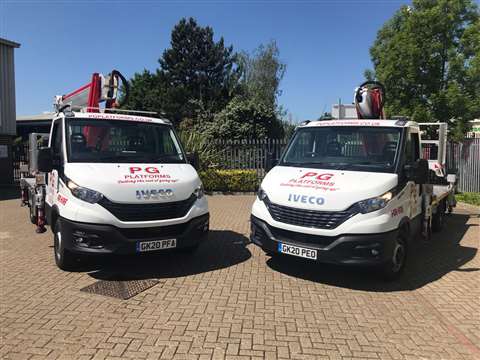 Based in the county of Kent, UK, PG Platforms offers a range of platforms across the country, including scissors, booms and spiders, along with truck and van mounted equipment, ranging from 12 to 53m working height.
Both its latest units from Italy-based manufacturer Multitel are mounted on the Iveco Daily chassis and have an aluminium subframe and booms designed and manufactured by Mulitel, along with extendable stabilisers, with automatic set up.