Murphy Plant adds to lighting tower fleet
By Leila Steed23 August 2019
UK-based rental company Murphy Plant - part of the contractor J Murphy & Sons - has increased its fleet of lighting towers with the addition of 30 Trime X-ECO LED and 10 Trime X-HYBRID lighting sets.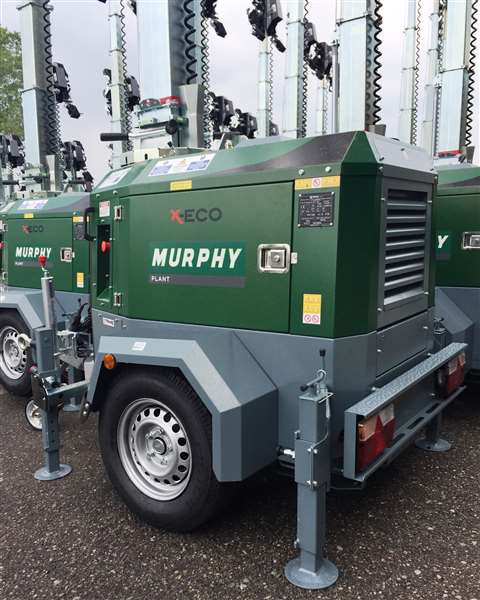 The company, which is also responsible for the day-to-day supply and operation of plant, equipment and transport for its parent contractor, made the investment as part of plans to upgrade and renew its hire fleet.
According to Trime, the X-ECO LED model's simple mobilisation and fuel efficiency were factors in Murphy Plant's purchase decision.
The X-HYBRID units will be utilised by the Murphy transport business, predominantly on rail projects supported by their North West depot near Manchester, UK.
Murphy Plant's current plan is to hold a dual fleet of X-ECO LED and X-HYBRID units to allow flexibility on their project requirements.