National Trench Safety expands
By Helen Wright29 February 2016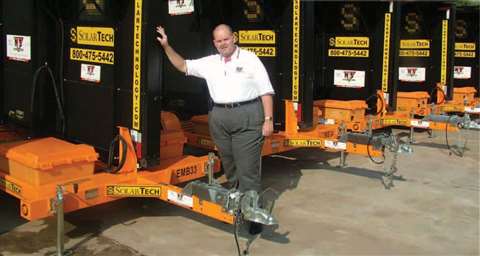 US-based trench and traffic safety specialist National Trench Safety (NTS) has opened a new branch in Orlando, Florida.
The Orlando branch is the 27th branch location for National Trench Safety in the US. The company said it planned to open several additional branch locations in 2016.
"Orlando is a diverse construction market that has shown strong growth trends and is forecasted to continue to grow over the next few years," said NTS president Ron Chilton.
"In addition to being a very attractive market, Orlando allows us to strengthen our position in the Florida market with locations already in Tampa and Miami."
The company said the Orlando branch would be managed by Kevin Chandler, an experienced trench safety professional. "
We are excited that Kevin is leading this cold start operation," Mr Chilton said. "Kevin is a seasoned trench safety manager with a wealth of experience in the Florida market. He has already begun building a strong team for the branch that will position NTS as the premier trench and traffic safety supplier in the Orlando market."