Nationwide lights up Robin Hood
By Murray Pollok28 May 2010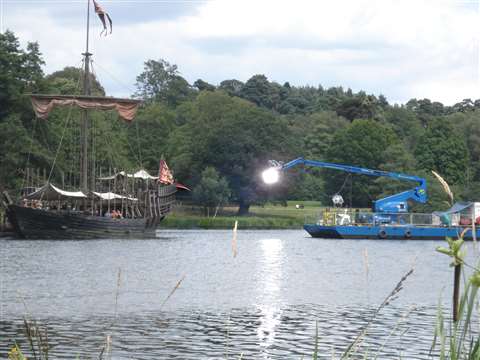 Nationwide Platforms helped play a part in bringing the new Robin Hood film to your screens, renting one of its 24 m articulating booms for two weeks of filming at Virginia Water, Surrey, UK.
The boom, mounted on a barge, was used to position a special 100000 W 'softsun light' for filming.
This machine was one of a number supplied by Nationwide Platforms throughout filming; most of which took place in mature forests on the outskirts of London and at a purpose built set in Farnham, Surrey.
Robin Hood is a film based on the Robin Hood legend, directed by Ridley Scott, starring Russell Crowe and Cate Blanchett. It was premiered at the 2010 Cannes Film Festival in May.