NavVis reality capture software gets update
By Catrin Jones10 May 2023
NavVis, a reality capture and digital factory solutions company, has announced the launch of the updated NavVis VLX 3.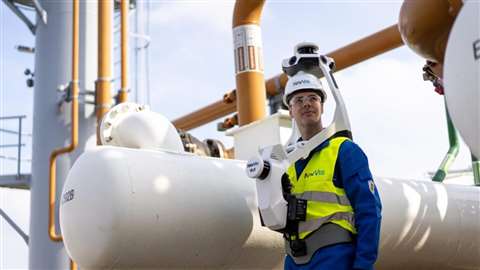 NavVis VLX 3 features two brand-new, 32-layer lidars that have been designed and calibrated for the surveying industry to deliver point clouds with low noise, reduced drift, and high detail at range. 
The VLX3 captures 1.2 million points per second.
"We're thrilled to be launching NavVis VLX 3 today," says Georg Schroth, CTO and Co-founder at NavVis.
"Our team has worked extremely hard to deliver cutting-edge hardware improvements and enhanced scanning features. We're confident it will exceed our customers' expectations and become the go-to tool that you reach for in your scanning toolbox."
NavVis VLX 3 has been improved to perform better outdoors and capture the facades of buildings at range. The company adds that with the new features and improvements, users are better able to generate high-quality point clouds of buildings, construction sites, roads, bridges, tunnels, and more.
"We've always pushed the boundaries of what is possible in dynamic scanning. NavVis VLX 3 is our answer to those who have been putting our technology to the test," adds Felix Reinshagen, CEO and Co-founder at NavVis.
"What was once deemed impossible in the fields of surveying and laser scanning are now realities, and we are delighted to continue driving the industry forward with the launch of our brand-new device."