NDA confirms Vegas line-up
By Lindsay Gale26 January 2011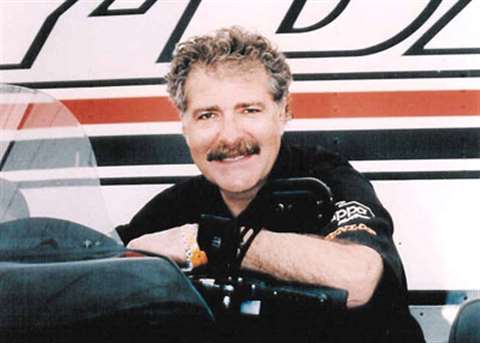 Las Vegas will be the place to be in early March when the National Demolition Association hosts its 38th Annual Convention at the Mirage, where the North American industry, along with other visitors from outside the continent, will gather.
Reflecting the challenging nature of the current economic situation facing the global demolition industry, the NDA has selected a keynote speaker for the event who is well versed with challenge in the shape of Clyde Fessler, once of motorcycle manufacturer Harley Davidson. He will outline the 'Harley Davidson Story', which outlines how the last remaining US motorcycle manufacturer, facing increasing foreign competition, was able to turn the story around and establish itself firmly in the market while at the same time creating a brand image admired around the globe. He will speak on how he combined products, people and processes to build the brand, exceed customer expectations, define goals and objectives, and create a passion for the company at all levels. He is an enthusiast himself for the product and owns six 'hogs' of his own.
According to NDA executive director Mike Taylor: "We choose Clyde as our keynote speaker because he has beaten the odds in a highly competitive marketplace. We know he can help inspire our convention attendees to do the same thing in their industries."
The educational breakout sessions have also been confirmed for the event. Two papers will cover the recovery of refrigerants - Adam Dykstra from Rapid Recovery will speak of 'Identifying refrigerant appliances' while Evelyn Swain from the US EPA will cover the regulatory issues concerning refrigerant recovery.
They will be followed by Nathan Brainard, vice president of Insurance Office of America, will cover issues that significantly impact the demolition and recycling industries in a session entitled 'Insurance Matters'. He in turn will be followed by Jay L Jacobs from CMS Energy will address the importance of using personal protective equipment on the job site. Finally, current NDA president Ray Passeno will cover what is now available on the NDA website, working with Ed Ayers of OnClick Inc.
These will all initially be presented on the 7th March, and will be repeated the following day, during which an industry round table will also be held titled "NDA: Current and Future Challenges Facing the Demolition Industry", which will be moderated by Mark Shaurette, assistant professor at Purdue University.