Nemetschek Group invests in robotic start-up
The Nemetschek Group, software providers for the construction and media industries, recently announced that they participated in a financing round for the robotics startup Kewazo.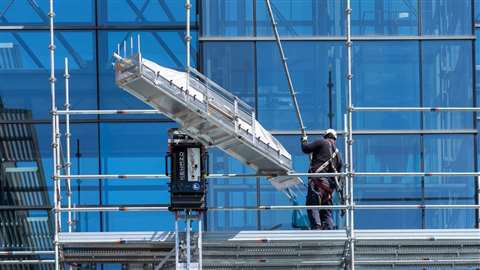 The company says that Kewazo's robotic products enable the automation and digitalization of the on-site material flow by combining robotics and data analytics. By being involved in critical on-site activities, the robotic products collect key operational data.
This data is then processed and provided to customers as actionable insights via the data analytics platform, enhancing the transparency of what happens on-site at construction sites and industrial plants.
"The investment by the global player Nemetschek is a big step forward for us. It closes the gap between onsite hardware and software, which is often only used in offices. It allows us to make the construction site more digital, smarter, and safer for everyone", comments Artem Kuchukov, CEO and Co-Founder of Kewazo.