New 300 tonne class Kobelco crawlers
By Alex Dahm02 January 2018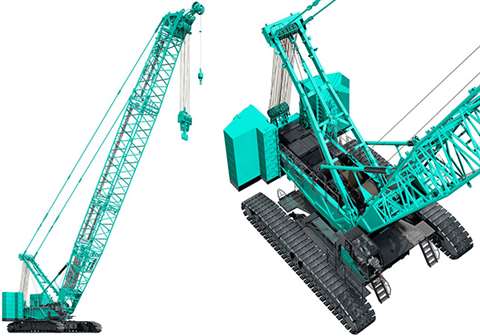 Kobelco Construction Machinery has announced new 300 and 350 tonne capacity lattice boom crawler cranes.
The Japanese manufacturer will offer the 300 tonne (at 5.5 metre radius) CKE3000G for Europe, 330 US ton CK3300G-2 for North America and the 300 tonne CKS3000, described as a Standard model. In super heavy lift (SHL) specification capacity is increased to 350 tonnes.
They are described as multi-purpose "All Rounder" cranes for handling all sorts of applications, loads and job sites. To accomplish this, attachments include fixed jib, heavy fixed jib and luffing jib. For heavier lifts there is a super heavy lift configuration, also with a luffing jib.
Compared to the manufacturer's 250 tonne capacity CKE2500G-2, the new crane lifts 40% more in standard specification and 60% more as a luffer, the manufacturer said. In SHL configuration performance competes with the 400 to 500 tonne class, Kobelco claimed.
For transport the width of all components is less than 3 metres (10 feet). The European model has an EU Stage IV engine, for North America it is a US Tier 4 Final unit and the Standard rest of world model has an EU Stage IIIA / US Tier 3 engine.