New CEO for Bilfinger
By Sandy Guthrie04 May 2016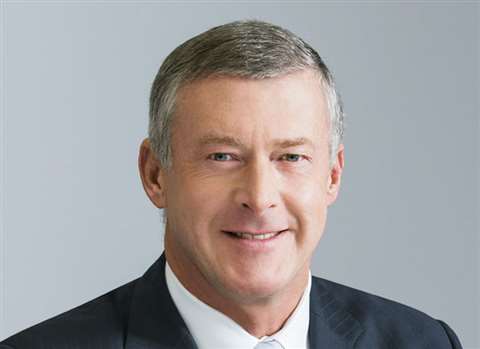 Thomas Blades (59) has been appointed CEO of German engineering and services group Bilfinger, replacing Per Utnegaard.
Blades is currently a member of the executive board of gases and engineering company Linde, which has agreed on an early cancellation of his current contract. Bilfinger expects that he will assume his new position by the third quarter of 2016 at the latest.
Eckhard Cordes, chairman of the supervisory board at Bilfinger, said, "Thomas Blades is a renowned industry expert who brings with him a broad range of experience in customer industries that are important for Bilfinger. Over the course of his career, he has repeatedly proved his ability to master complex management tasks and successfully reposition companies."
A UK citizen who was born in Germany, Blades has been a member of the executive board at Linde – where he has responsibility for the Americas business among other things – since 2012.
At Bilfinger, in addition to his function as CEO, Blades will also be responsible for the industrial business segment.
Utnegaard stepped down at the end of April 2016. In the interim period, Bilfinger CFO Axel Salzmann has assumed the role of chairman of the executive board in addition to his other tasks.
Bilfinger said Blades had many years of management experience in industrial companies. Before joining Linde, he was CEO of the oil and gas division at Siemens, and served in management positions at international oil field service providers Haliburton and Schlumberger.
Cordes said, "Thomas Blades complements a strong executive board team. Together, this team will move Bilfinger forward and expand the group's strong position as a leading industrial and real estate services provider."