New digital resource management tool
By Thomas Allen29 April 2019
Rental software solutions provider inspHire has launched a new Operated Plant module for managing onsite resources digitally.
As an end-to-end solution for complex resource-based scheduling and timesheet driven activities, it is intended to make it easier to assign trained operators to machines, quickly cross-referencing a worker's availability against the competencies required for a task. Employees on site have access to the module on their mobile phones.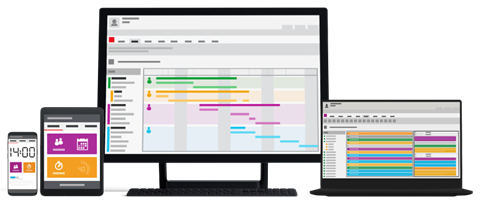 inspHire's Operated Plant Specialist and New Business Manager, Dane Evans, said, "We've worked hard alongside leading experts in the operated plant, powered access and crane industries to release our brand-new resource planning module. Guaranteeing all the necessary features are under the hood of one system, we wanted to give businesses the ability to better manage resources, operators, shifts and schedules. Customer feedback has been pivotal in the development process."
The new resource scheduling screen has drag-and-drop functionality for assigning the relevant equipment and suitable operator to a job.
The cards, licenses and certificates held by an operator will be logged in the system to ensure that any individual or team allocated to equipment is legally permitted to operate it and has the necessary skills for the job.
Shift patterns can also be specified during the schedule planning process, giving visibility of when operators have been working, when they will be available next and the gap in-between shifts.
In addition to the assignment of operators, timesheet entry has also been digitalised within inspHire Mobile. Operators are able to log their hours through the App, and to confirm the authenticity of the timesheet a site foreman can then sign it digitally.
Afterwards, users can instantly transfer the data to the back office for review and authentication, allowing invoices to be created faster. This is hoped to improve operational efficiency and increase cashflow.