New distributor for MHM Plant
By Joe Malone05 September 2018
UK manufacturer MHM Plant has confirmed Glendun Plant Sales Limited as its new distributor for Northern Ireland.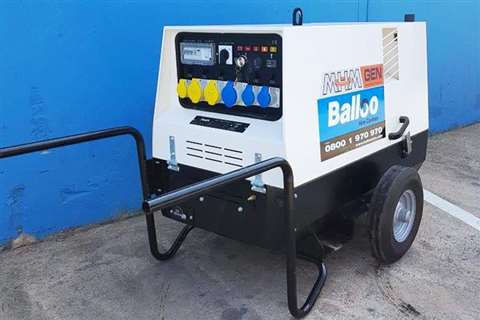 The company, which supplies generators, lighting towers and welding machinery selling predominantly to rental companies, also operates from two depots with a rehire fleet. Its latest move to add Glendun aims to push its sales in the region.
Glendun is based in Dungannon, County Tyrone, and is described as a well-respected dealer and distributor for a wide range of plant, tools and equipment, according to MHM Plant.
Commenting on this latest distributorship for Glendun Plant, Dermot Cunnie, sales director, said, "We had seen the success that Mat was having in Great Britain through various trade publications and online media. Our interest in the product developed after a very positive meeting at our offices.
"The quality is a main factor – we are already familiar with the lighting tower products and the MHM generators are a very good fit to our profile".
Meanwhile, MHM managing director, Mat Llewellyn added, "We are naturally delighted to have Dermot and the Glendun Plant team marketing our range of equipment in Northern Ireland.
"Their success in promoting a complimentary range of machinery drew us to the conclusion that Glendun was the company we should be working with to increase our market share."